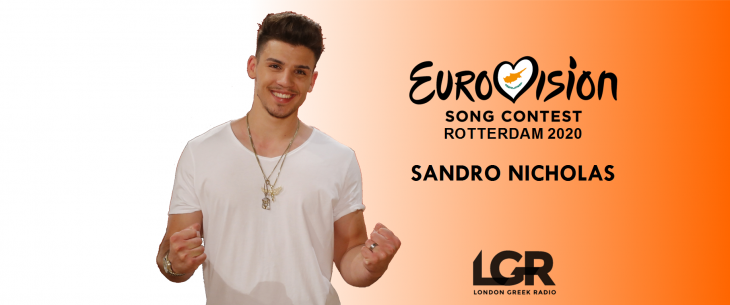 Cyprus has confirmed that Sandro Nicholas will be the island's representative at the 2020 Eurovision Song Contest in Rotterdam taking place later this year.
The Cypriot broadcaster, CyBC, announced the news to excited Eurovision fans in an official statement towards the end of last year.
The 23-year-old German-Greek is an up-and-coming artist and a star of "The Voice Germany" from 2018. He managed to turn all four chairs with Shawn Mendes' 'In my blood' where he reached the semi-finals.
Sandro Nicholas' real name is Alessandro Rütten and he was born and bred in Germany, with an American father and a Greek mother from Zakynthos. He speaks Greek and travels to Greece frequently. He plays the drums and guitar and at the age of 15, started to write songs and formed his own rock-band.
Sandro has a soulful, pop and rocky-edged vocal and exudes a confident manner on stage.
As well as 'The Voice', Sandro was the American entrant at the New Wave Festival in Russia last summer. One of the judges was the Greek Eurovision hit-maker veteran, Dimitris Kontopoulos, who was said to have put in a word with the decision-makers in Cyprus for Eurovision.
Cypriot bosses have stuck to the format that has served them well in previous years by internal selection of the artist and song.
The formula has yielded fairly good results for Cyprus with Eleni Foureira's spectacular 2nd place and Tamta scoring 13th in Tel Aviv last year.
Mr Nicholas will face the task to uphold Cyprus' impressive qualification run, with five qualified entries in a row from 2015 to 2019.
Cyprus received 120 songs, all vying to compete as the island's act for 2020 and have shortlisted the options to three songs. The exact details about the song will be released at a later date.
CyBC chose Mr Nicholas out of several artists, trusting the young and talented potential to resonate with the Eurovision voter.
Sandro is playing a constructive role in the creative song-writing to the entry, in order to find the killer-tune for this contest. Mr Nicholas has told media, he wants "an emotional song", one that is a genuine, honest song.
In his interview to Cypriot media, Sandro said, "[I am] absolutely captivated. This country is probably one of the most beautiful countries I have ever been to. I've been to Zakynthos, Greece. I am Greek, but this place is magical and I'm so honoured and so pleased to be able to represent such an amazing country."
He added, "It's an honour for me, [to represent] for the Cypriot flag, and I want to do my very best. It's fantastic, it's a dream for me."
The Eurovision Song Contest Semi-Finals are on 12th and 14th May, with the Grand Final on Saturday 16th May 2020.
London Greek Radio wishes Sandro and Cyprus the best of luck in Eurovision.
Article written by Tony Neophytou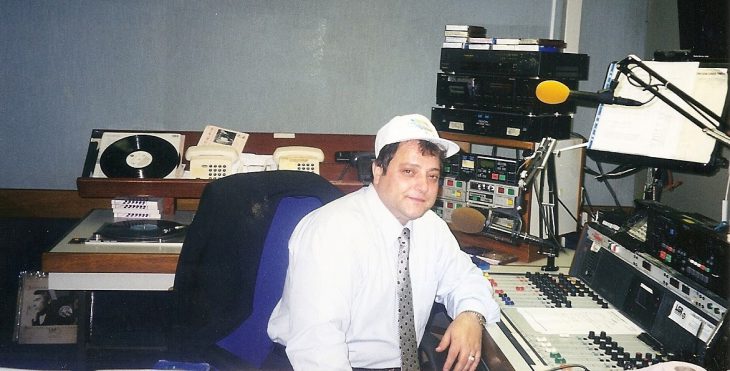 Former LGR Presenter and Producer Costas Vorias sadly died on Monday 30th December 2019 in Larnaca, Cyprus.  He was 60 years old.
Mr Vorias was a presenter during the 1980s and 1990s and started at London Greek Radio in 1986 before the station obtained its FM licence.
He coined the phrase on LGR, "Me tou Voria ta kimata sas stelnw xairetismata".
Costas left LGR in 2002 and re-settled in Larnaca with his family.
He had served as Rentals Manager at Demorilo Holdings in Larnaca and studied "Radio and Media" at Enfield College in North London, graduating in 1989. He was schooled at 'Pagkiprio Likio' in his hometown of Larnaca.
The Vorias family have set-up a crowd-funding page called "We're raising £1,000 to Give Costa the send-off he deserves".   
The page states, "As an alternative to sending flowers as a mark of respect, the family would welcome a donation to help give Costas the send-off and goodbye he deserves."
Find out more here: justgiving.com/crowdfunding/in-memory-of-costas
Tony Psilou, Managing Director of LGR said, "It's always sad to hear news like this and there's some comfort in knowing that Costas' time at LGR was popular and his programmes were enjoyed by thousands."
Costas leaves behind his wife, Katie, two children, Stamatis and Katerina, his brother, three sisters and extended family and friends, as well as his loyal dog, 'Brando'. 
Funeral details were confirmed for Saturday 4th January 2019 at Apostolos Varnavas Church in Kameres, Larnaca, Cyprus. The service will take place at 12.30pm.
London Greek Radio expresses their deep sorrow at Costas' sad passing, and we express our sincere condolences to family and friends.
Photo credit: Costas Vorias Facebook, LGR Haringey studios, Radiomarathon
Article written by London Greek Radio