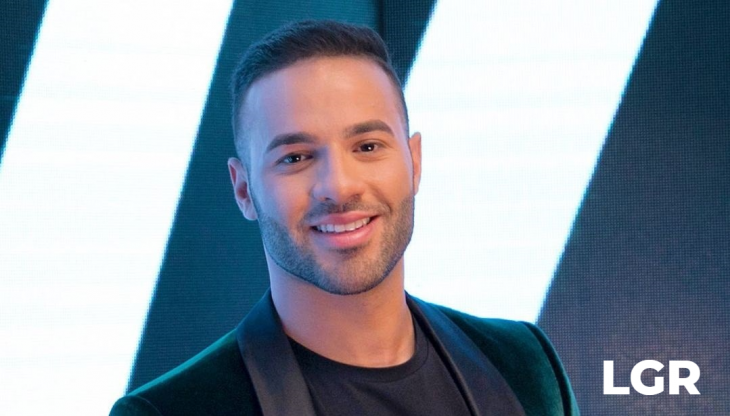 London-Cypriot singer Kyriacos Georgiou has spoken with London Greek Radio about his new single, 'Den Mporo' with Bulgarian songstress, Emanuela. The talented home-grown artist has been leading a successful solo career in Athens for several years and spoke with LGR's Tony Neophytou.
The music video which was uploaded to the Planeta official YouTube channel has surpassed an impressive 3.6 million views since it was released on 1st October.
The tsifteteli-ethnic pop track with Bulgarian percussion has catchy hooks making it a club and radio friendly hit.  
Kyriacos told his manager his idea to release a new song while in lockdown.
The 27-year-old told LGR: "After one-week release, we managed to surpass 1.2 million views and was number #1 trending on Bulgaria YouTube and ranked first on the Top 50 Bulgarian pop/chalga folk music charts."
Speaking about his collaboration, Mr Georgiou added, "Emanuela is a pop/folk Bulgarian artist who has had over 20 hits and has been in the industry for years. Our music producer and hit maker in Bulgaria, Daniel Ganev wanted to produce a Greek/Bulgarian duet and suggested it to both of us.  I previously worked with Daniel Ganev on my last hit in Bulgaria, which was Anelia and called 'Pos Tin Ides' which has now had 7.7 million views."
 Both singers worked on the creative and artistic video together, which is implicitly sensual and seductive and compliments the song. 
"We heard the song and thought it would be an instant success." Kyriacos explained. "I instantly clicked with Emanuela and got on with her really well. We both put many ideas on the table in regards to shooting the video and combining the lyrics together so that they would make sense. It was a pleasure working with such a well-known artist once again in Bulgaria."
LGR's Tony Neophytou asked Kyriacos about the creative challenge of life in lockdown and what affect it had. 
"It's been a very difficult period for all of us; artists, performers, singers, entertainment industry, as you're not able to perform. A lot of friends and co-writers are really down at this moment in time. You have to stay positive, pray for better days.  We have to get back on the stage, entertain and make people happy, to enjoy life, because life is short."
He added, "In lockdown I felt myself getting depressed because all of a sudden I went from a sold out summer tour with Natasa Theodoridou and Stan, to then going into a lockdown, not being able to perform or travel, is a big shock. Also not knowing when we, as artists, will be able to perform again was even more frustrating. I am grateful to God I found the energy and enthusiasm to make this new single with Emanuela."
In his spare time, Kyriacos enjoys the gym and tries to stay healthy.  He also enjoys acoustic unplugged sessions with friends in London.
Kyriacos is patiently waiting for the re-start of bouzoukia, once the social distancing restrictions in Athens are eased.
"I have now booked a tour with Emanuela in Bulgaria and will be travelling back and forth for live shows until things get better and the entertainment industry opens back up in Greece."
Kyriacos had acknowledged the help of the 'LGR Music Awards' of his fledging career. "LGR event opened up a lot of routes for me in terms of getting to Greece, to record labels. Meanwhile, Giorgos Papadopoulos, the Cypriot star singer-song-writer at this event, wrote a couple of singles for me in 2013-14 when I moved to Greece. All this came through LGR. A huge Thank you to LGR for helping me out back then in my earlier days".
Follow @KyriacosGeorgiou on Instagram for updates.
Article written by Tony Neophytou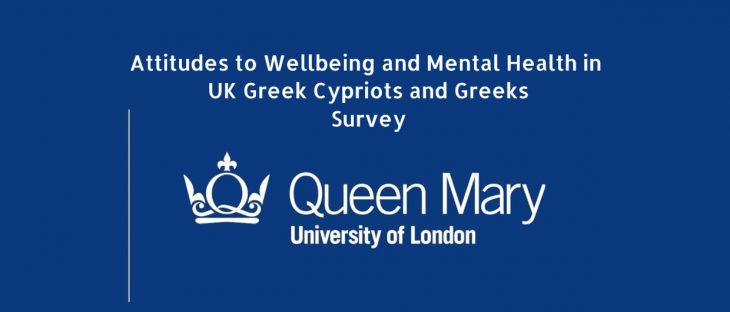 Queen Mary University of London's medical and psychiatric faculty have called for research into ethnic minorities surrounding Wellbeing and Mental Health, partly to see what can be learnt on the positive side, and partly to identify who, (within communities), needs support. LGR is proud to help support the research by inviting our listeners to participate in the survey online.
You can find details at qmul.onlinesurveys.ac.uk/attitudes-to-wellbeing-and-mental-health-in-uk-greek-cypri-2
The survey is called 'Attitudes to Wellbeing and Mental Health in UK Greek Cypriots and Greeks'.
The survey runs until 1st December 2020.
Article written by London Greek Radio