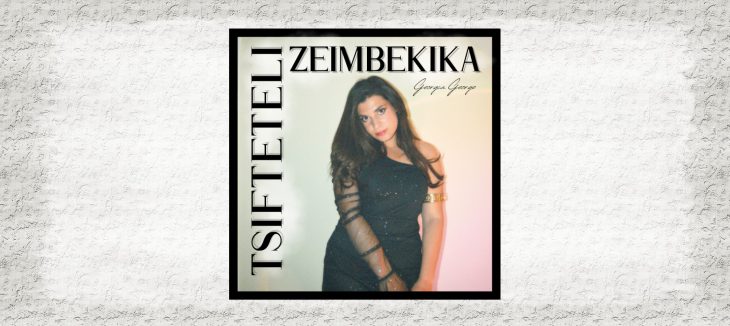 Greek Cypriot artist Georgia George is set to release some irresistible summer vibes with her new single 'Tsifteteli Zeimbekika' on July 28th.  
This infectious anthem transports listeners to vibrant bouzoukia nights. Georgia's exceptional vocals and dynamic songwriting skills bring life and love to the forefront, captivating audiences across Greece, Cyprus, England, and beyond. Inspired by the bustling London bouzoukia nightclub scene and fuelled by her passion for Greek music, Georgia collaborates with her brother Vasilis, a talented lyricist, to create catchy lyrics. Having been immersed in Greek melodies from a young age, Georgia is thrilled to ignite the UK Greek community with her irresistible summer dance anthem. 
"I'm excited to bring some Greek summer vibes to audiences across the UK Greek community with my new song 'Tsifteteli Zeimbekika.' It's a catchy, upbeat summer dance anthem that will get everyone on their feet!"    
Georgia, a singer-songwriter and producer from Devon told London Greek Radio: "As a fan of LGR, I believe that my song would be a great fit for your listeners. 'Tsifteteli Zeimbekika' is an upbeat and catchy tune that combines elements of traditional Greek music with modern pop, showcasing my unique sound."
 You can follow Georgia George on all social media platforms @georgiageorgemusic
Growing up with London Greek Radio, since 1989
Published: July 2023
Article written by London Greek Radio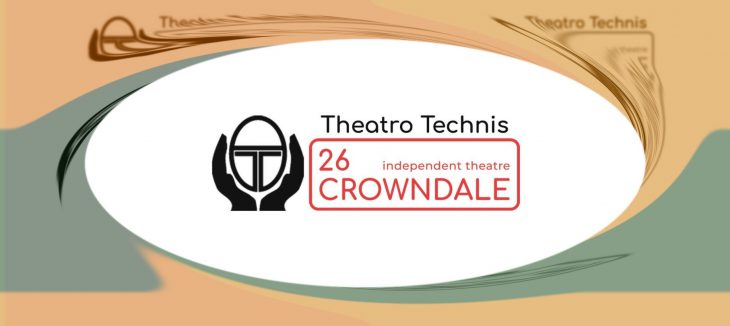 The Cyprus Week free event at Theatro Technis at 26 Crowndale, starts today. The 6-day event which runs until 22nd July, celebrates the talent and creativity of Cypriot and Greek artists.
The arts venue is founded by George Eugeniou in 1957, he is the Artistic Director, with the help of Kerry Kyriacos Michael MBE as its new Creative Director.
Cyprus Week has taken place at Theatro Technis for over 55 years, created originally as a cultural response by Cypriots in London to events in the 50's, and renewed again with greater intensity after the Greek Junta Coup and Turkish invasion of Cyprus in 1974.
Monday 17th July at 7pm (Raising the flag of the Republic of Cyprus at 6pm approx.)
Cypria written by Elena Pavli and performed by Lucy Christofi Christy. A satirical play about the unrealised dreams and the historical erasure of Stasinus, known as the 'lost poet of Cyprus'.
Cypria – [A minor retelling of the epic life of the semi-legendary Stasinus, lost poet of Cyprus], is a satirical play about the unrealised dreams and the historical erasure of Stasinus, known as the 'lost poet of Cyprus'. Written and directed by Elena Pavli and performed by Lucy Christofi Christy, this segment is an excerpt of a longer play.
Elena Pavli is a playwright, TV writer and actor. Her nomadic childhood included moving between England, Saudi Arabia, Cyprus and Australia.  Her first full-length play, THE BAD, THE SAD & THE BROKEN-HEARTED, was performed at Soho Theatre and the Steve Allen Theater in Los Angeles.  She has also written on several television series, including SNATCH for Sony/Crackle TV.
Elena is a graduate of The Central School Of Speech and Drama and has performed in theatres as geographically distant as The Globe and The Sydney Opera House. She is currently working as a staff writer as well as writing her own television series.
Lucy Christy is a character actress that enjoys the more challenging roles.  UK born of Greek and Cypriot origin, London educated and trained in theatre and screen. She has spent my time working between the UK and Cyprus. Lucy has a long history working with Theatro Technis.
Tuesday 18th July at 7pm
OUR JOURNEY My Dog Azur. The Actors Touring Theatre presents in collaboration with EKA.
A story about a dog called Azur and the village Sichari on the Pentadactylos mountain. A one-act short play by Vasilis Panayis.
With Panos Savvides, Georgia Georgiou, Markos Xenophontos, Avgi Fasoull, Perristera Toumazi, Chriso and Peter Panayi.
Assistant Director Menios Grammenos. Directed & Produced by Vasilis Panayis. Music by Stalo Georgiou. Featuring live traditional music by Eleftheria Georgiou.
Wednesday 19th July at 7pm
A Lobby for Cyprus and Famagusta Association of Great Britain debate and seminar. Famagusta: Shattered lives seminar.
49 years since they were forcibly uprooted from their homes and other properties in the Turkish-occupied northern area of the Republic of Cyprus, lawful residents of Famagusta will share their agonising experiences, their shattered lives and their longstanding desire to return to where they belong.
Speakers and presentations by Philip Christopher, President of PSEKA (by videolink), Presidential Commissioner for Humanitarian Issues and Overseas Cypriots (by videolink), Andreas S Kakouris, High Commissioner of Republic of Cyprus to UK, Dr Vassilis Mavrou, President of Famagusta Association of GB, Dr Theodora Christou, Lobby for Cyprus executive, The refugee perspective, and a musical performance by Nikos Savvides.
Thursday 20th July at 7pm
The Suitcase by Lorna Eleonora Vassiliades. Directed by Pedro Perez Rothstein. What do you take with you when suddenly you have to leave your home?
On the anniversary of the Turkish Invasion of Cyprus, performance Artist Lorna Eleonora Vassiliades creates a ritual of grief and mnemonic resistance through the suitcase and items her family grabbed when they were forced to flee from their home in Famagusta.
Everyone with experience and/or a heritage of forced displacement is invited to bring an item with them.
We will end dancing a Greek circle dance together as a symbol of unity.
Estimated running time: 60 minutes.
Lorna Eleonora Vassiliades is a journalist-author turned performer and PhD researcher investigating solo performance and the heritage of displacement at Queen Mary University of London.
Friday 21st July at 7pm & Saturday 22nd July at 7pm
Pan Metron Ariston, a play reading by George Eugeniou. A Theatro Technis production.
A new political satire written by the founder of Theatro Technis, George Eugeniou.
Come and listen to this new play in development, by multi award winning published playwright and director Geroge Eugeniou.
Friday 21st July Act One & Saturday 22nd July Act Two.
Estimated running time 1 hour 20 mins.
A free event as part of Cyprus Week.
For more information visit: Theatro Technis.
Article written by London Greek Radio