Barnet Recruitment Drive, on behalf of The Leukaemia Cancer Society on Friday 10th December between 6:30pm to 8:30pm.
If you are aged between 16-to-55-year-olds have a simple cheek swab taken. 
Please step forward, there aren't many Greeks/Cypriots like Alex of mixed heritage (half English and half Greek) on the register and for that reason Alex hasn't found a match so far. If you can't get there, you can have a kit sent to your home. It's so easy and takes next to no time. This simple swab could save Alex's life. 
Southgate Hockey Club, Snakes Lane, EN4 0PS (Off Bramley Road) 
If you can, please do your part to help. 
It's Alex's last chance to live and at 24 he totally deserves that chance.
https://www.leukaemiacancersociety.org/become-donor 
Urgent Stem Cell Transplant Needed to Save 24-Year-Old (Article)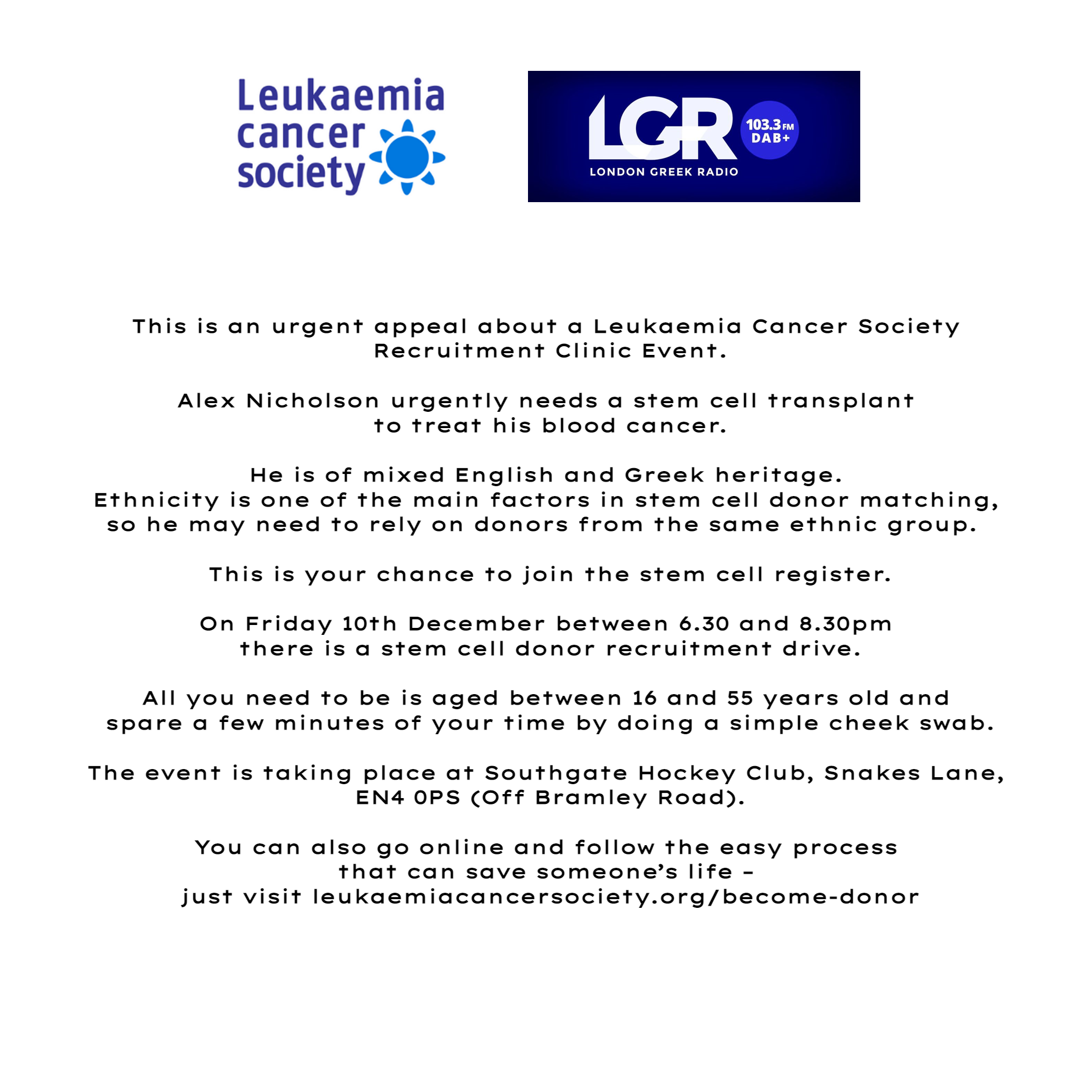 Article written by London Greek Radio