London Greek Radio announces the brand-new London Greek Radio app which is available free via the App Store for iOS and google play for your android device.
The app is fully interactive, works alongside the LGR website. You can now call, text, email, send your dedication and much more via the app.
The app even allows you to set an alarm to wake up to LGR…!
London Greek Radio – The one-stop, fully interactive app with news, social media, website, phone, email and text!
LGR – Listen now worldwide!
On 103.3 FM in London, on DAB+ Digital Radio in Birmingham, London, & Manchester, online at lgr.co.uk, on your mobile via the new and improved App, and on your Smart Speaker.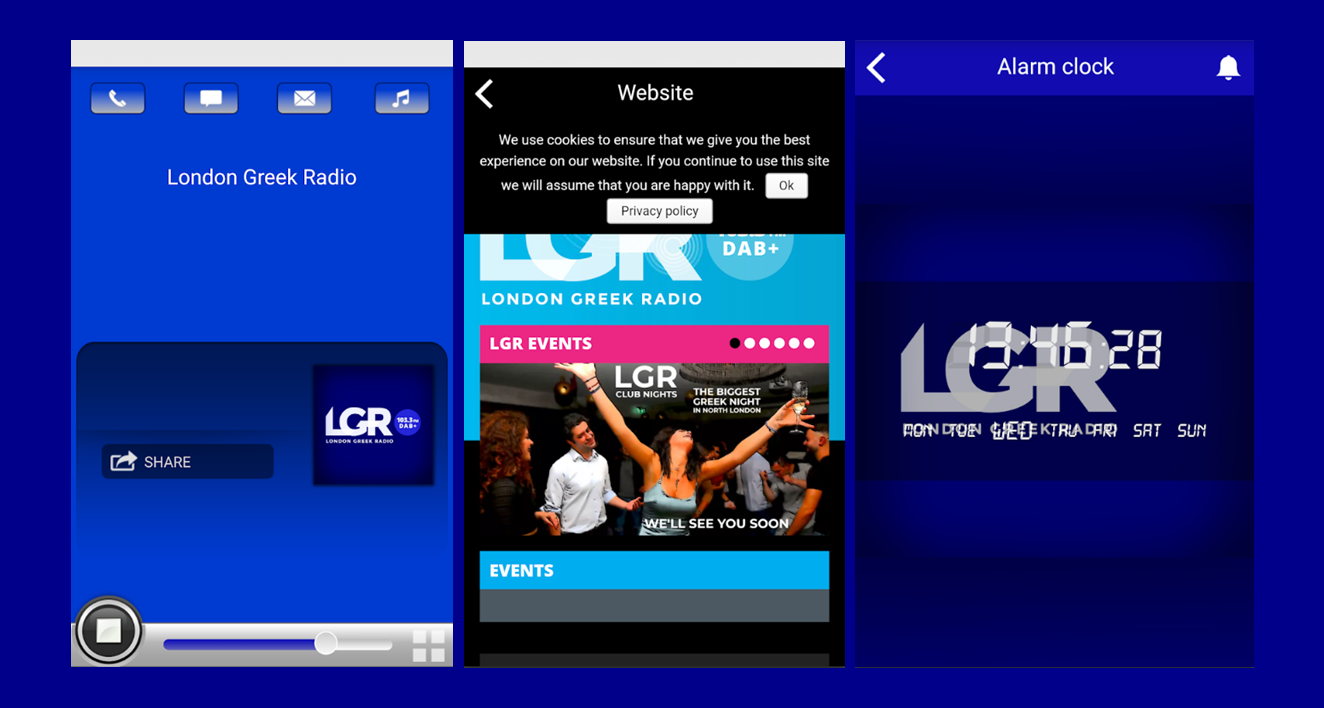 Article written by London Greek Radio