GREEK ACTRESS ZOE LASKARI DEAD AT 72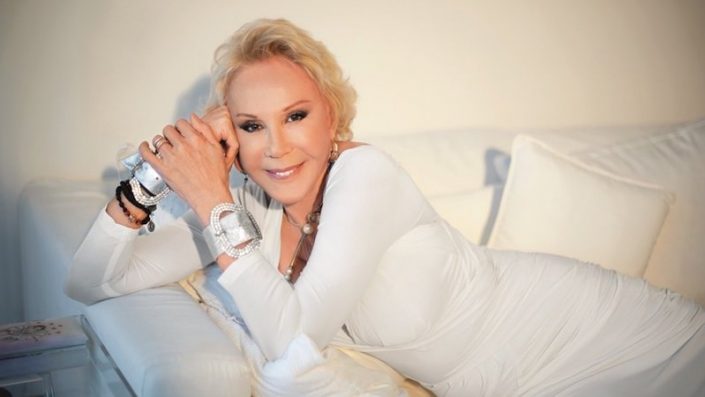 Actress Zoe Laskari, best known for her stellar performances in Greek films of the late 1960s, has died at the age of 72.
According to reports, Laskari was found dead at her home in the coastal resort of Porto Rafti, east of Athens, on Friday 18th August.
The cause of her death has not been released.
Crowned a beauty queen in 1959 at the age of just 15, she made her debut appearance in Greek cinema two years later in Katiforo (Downhill), a film by the prolific Greek producer Filopimin Finos.
Some of her later movies were Stefania (1966) and Oi Thalassies Oi Hadres (The Blue Beads) (1967). Other Laskari film hits included Nomos 4000 (Law 4000), Merikoi To Protimoun Kryo (Some Like It Cold), Koritsia Gia Filima (Girls Made For Kissing), Dakrya Gia Tin Ilektra (Tears For Electra), Mia Kyria Sta Bouzoukia (A Lady At The Greek Bouzoukia) and Marijuana Stop.
Her stage work included famous plays like Edward Albee's Who's Afraid of Virginia Woolf? the ancient Greek tragedy The Trojan Women by Euripides and Neil Simon's Barefoot in the Park. Laskari's first television appearance was her leading role in the TV series Romaios Kai Loulieta in 1976.
In 1985, at the age of 41, she became the first major movie star to take her clothes off for a legendary Playboy (Greek edition) shooting. She was reportedly paid an obscene amount of money for her appearance on the magazine's cover.
Laskari, whose real name was Zoe Kouroukli, is survived by her two daughters, Martha Koutoumanou and Maria-Eleni Lykourezou, and her husband, the prominent lawyer Alexandros Lykourezos.
Here at London Greek Radio would like to extend our condolences to her friends and family.
Article written by London Greek Radio