ELVIS TRIBUTE WITH GEORGE ELIAS, FUNDRAISING NIGHT AT THE CYPRIOT COMMUNITY CENTRE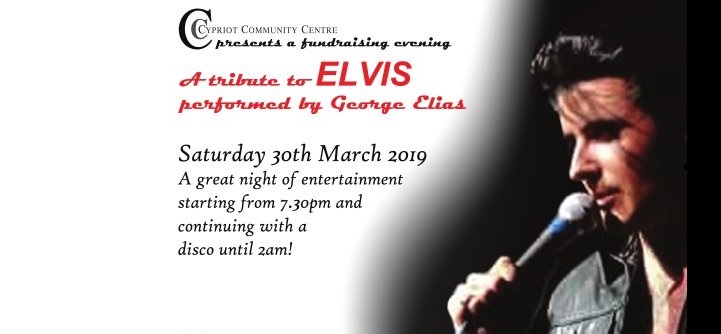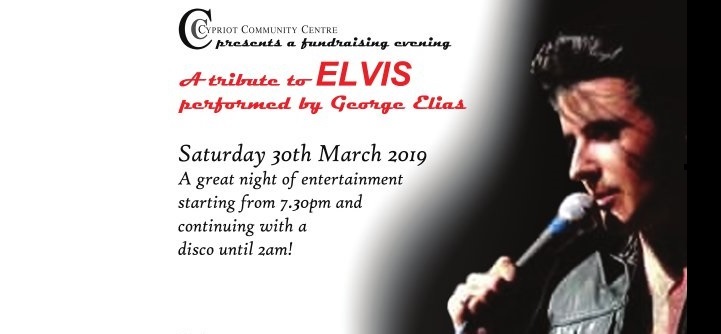 The Cypriot Community Centre presents a fundraising evening – A tribute to Elvis performed by George Elias – on Saturday 30th March 2019 at its premises at Earlham Grove, Wood Green, London N22 5HL.
Tickets £25 – includes a 3 course meal. Get yours now by calling 020 8881 2329 or email: cycc6363@gmail.com.
George Elias is a full-time professional ETA (Elvis Tribute Artist). His respect for Elvis and his vocal authenticity and repertoire are phenomenal.
Throughout his career, George has performed as the King of Rock n Roll across the globe, including Australia and America. In 2010, he embarked on a 21 day tour in Holland, Belgium and Germany.
Don't miss the opportunity to see George perform Elvis' songs with great passion!
And of course fundraising proceeds will go to the Cypriot Community Centre to help them continue their wonderful work, within the wider community.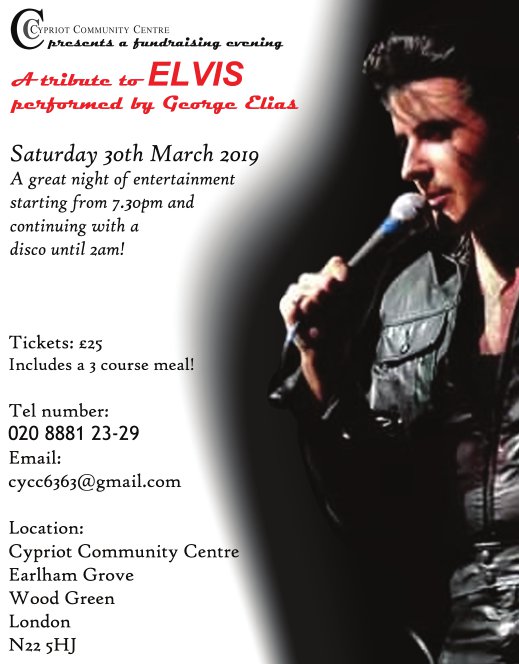 Article written by London Greek Radio