A charity song has been recorded for Radiomarathon 2022, the annual children in need appeal in Cyprus.
The song, 'I Leoforos Tis Zois' is sung by Andros Andreou, with music by Stalo Georgiou and its lyrics by Vasilis Panayi, a presenter and producer at London Greek Radio.
Its musicians are Antonis Maestros, Nektarios Kouris (violin), Andros Andreou, Nektarios Kouris (lute), Andros Andreou (guitar), and Savvas Ignatius (piano).
The track was recently produced at Efthivoulos Theocharous Music Productions and its official music video was released earlier this month.
A Radiomarathon Centre is located in Enfield, North London, which helps young adults and children with learning difficulties, which has been supported by LGR over the years, in its fundraising activities.
For further information about the centre and its activities, radiomarathon.co.uk.
To find out more about Radiomarathon in Cyprus, head over to radiomarathonios.org.
LGR, the radio station you can trust, since 1989.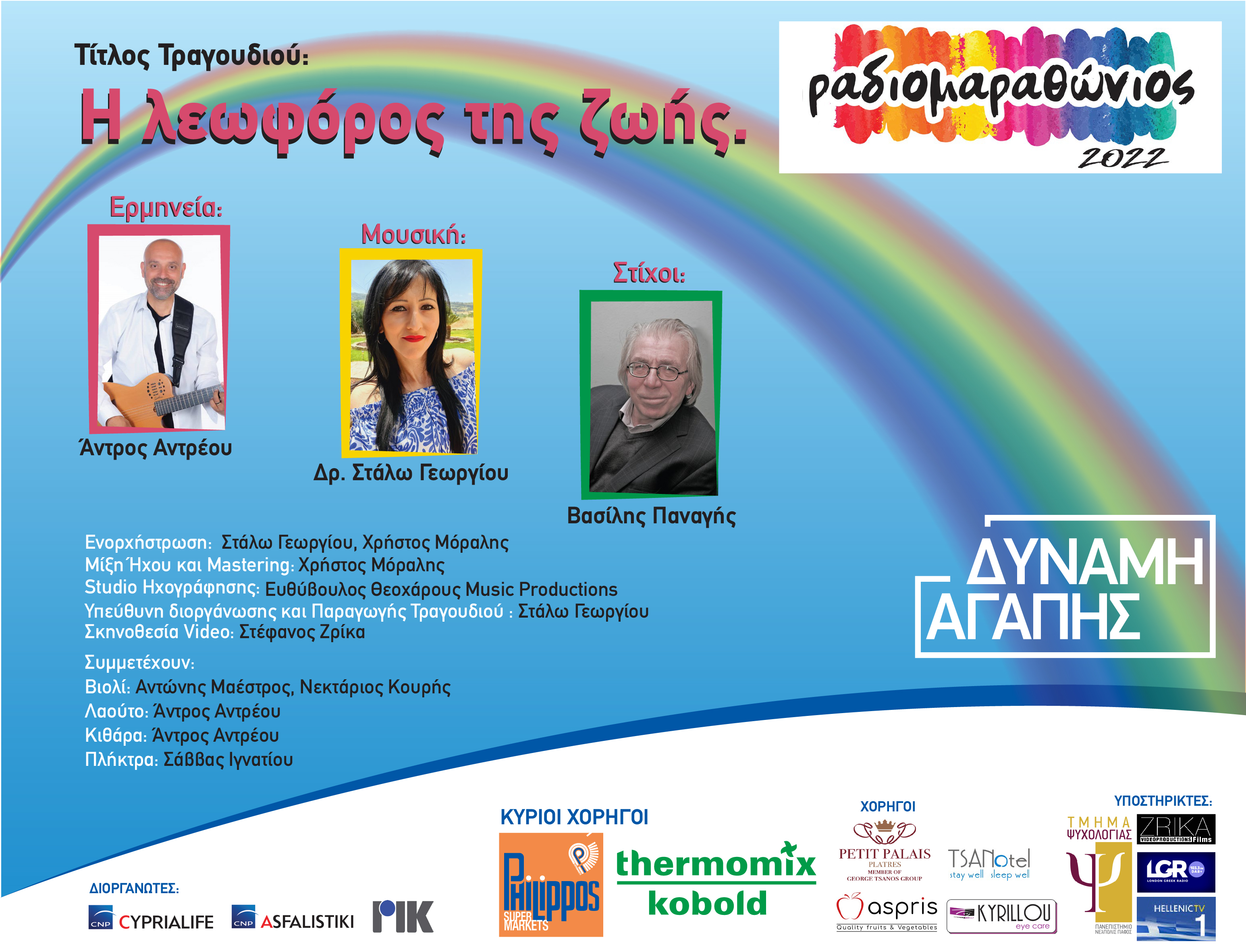 Article written by London Greek Radio