Cypriot girl urgently seeks Bone Marrow Donor
A Greek-Cypriot girl from Edmonton, Stella Charalambous, is in desperate need of a bone marrow donation. The Cypriot community, are asked to support and participate in a planned sampling to find a compatible bone marrow donor for Stella Charalambous, a Cypriot from North London, with roots in the Cypriot village of Argaka, who is facing a serious battle against leukaemia.
Sampling to find a compatible donor is being scheduled on Sunday 31st March 2019 at Saint Demetrios Greek Orthodox Church Hall, 2 Logan Road, Edmonton, London, N9 0LP from 11am to 3pm. Sampling will be carried out by means of 'coating' (taking a sample of your saliva).
If you are free on this day, aged between 17-55 and in good health please pop down and spare 5 minutes of your time.
Supported by The Leukaemia Society.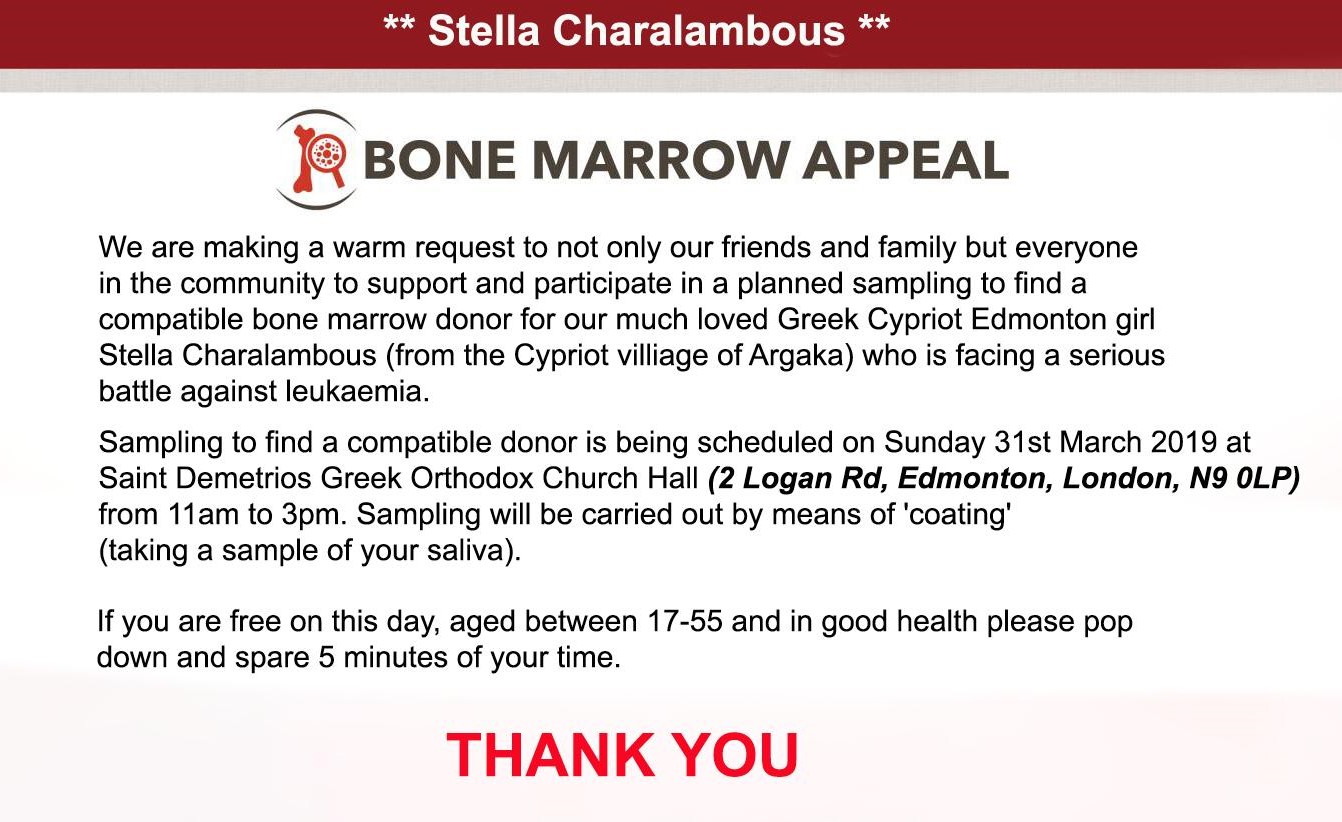 Article written by London Greek Radio