Parikiaki Newspaper together with the Cypriot Women's League is organising a Charity Dinner in memory of Maria Nicolaou Adamou on Friday 29th November 2019, 7.30pm at the Cypriot Community Centre Earlham Grove, Wood Green, London N22 5HJ.
Maria Adamou wife of Adam Adamou of Nostalgia Band, and daughter of Neophytos and Evoulla Nicolaou sadly passed away on Saturday 15th October 2016 at the age of 46.
Tickets Adults £20, Children under 12 years of age £12 includes Dinner.
All proceeds from the event will be donated to Radiomarathon for Children and Adults with Special Needs. A Raffle Draw will take place with many rich prizes as well as bingo.
For further information please call Parikiaki on 020 8341 5853 or Neophytos Nicolaou on 07778 050 320.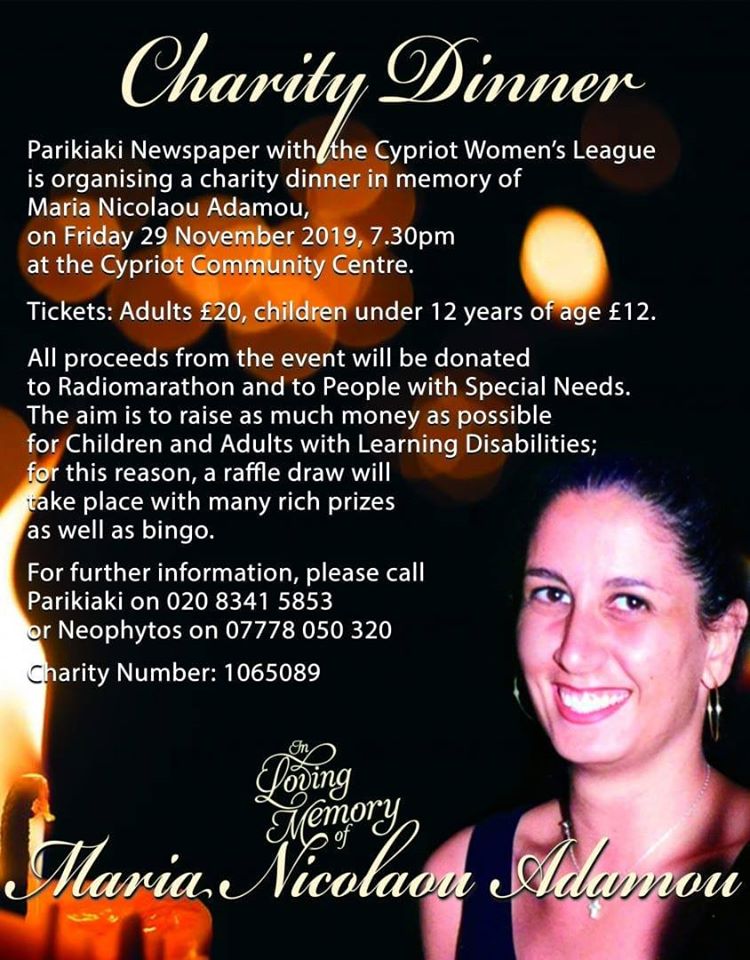 Article written by London Greek Radio