APOEL NICOSIA TAKE ON TOTTENHAM IN THE CHAMPIONS LEAGUE GROUP STAGE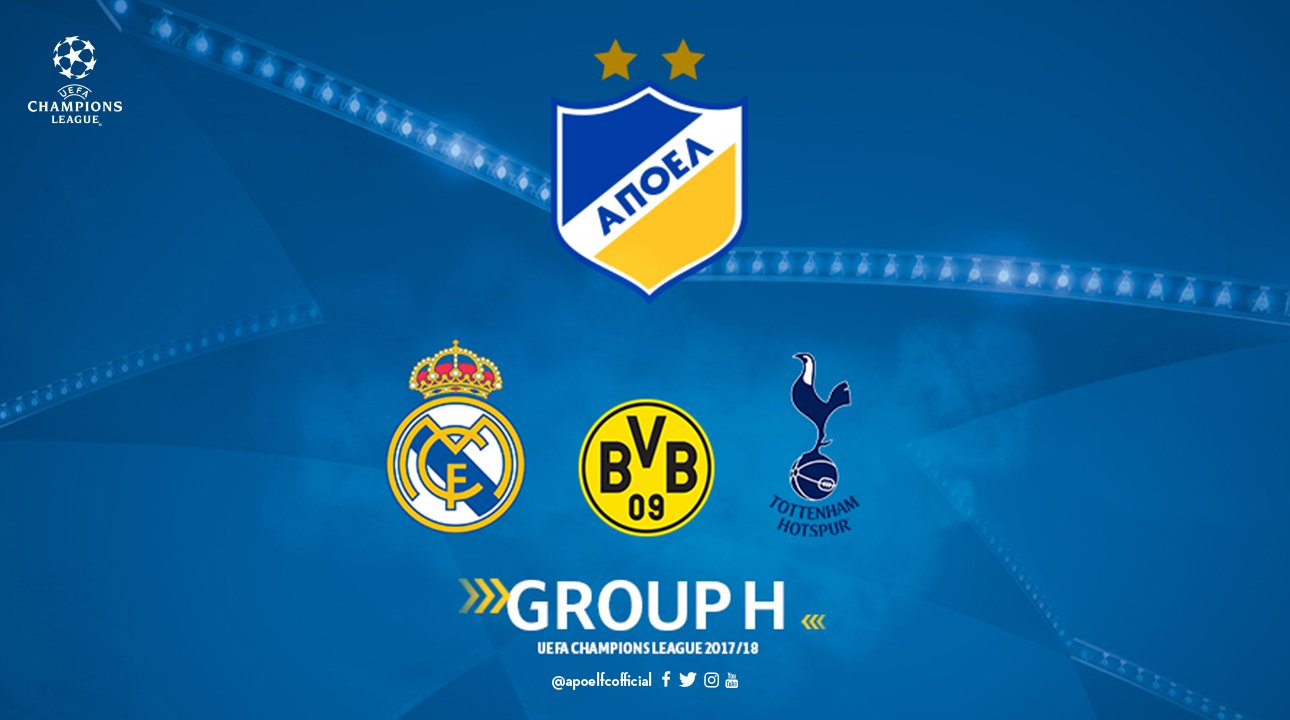 CYPRUS champions APOEL Nicosia will face Tottenham, Real Madrid, and Borussia Dortmund in the Champions League group stage this season.
The Cyprus champions will make a fourth appearance in the group stage.
APOEL's greatest moment in the Champions League was reaching the season 2011-12's quarter-finals before succumbing to a defeat by the Spanish giants Real Madrid.
APOEL beat Czech team Slavia Praha 2-0 on aggregate in the playoffs to reach the group stage this season. The Cypriot side knocked out Luxembourg outfit Dudelange 2-0 on aggregate in the Second qualifying round. This set-up a Third qualifying round when APOEL had swept aside Romanian side Viitorul 4-1 on aggregate in extra-time, four goals coming in the dramatic extra-time of the second-leg in Nicosia.
First up for APOEL is a trip to the Santiago Bernabéu before a GSP Nicosia double against Tottenham and then Dortmund. Then it's to Dortmund before the Cypriot side host Real Madrid in Nicosia. The group stage finishes at the Wembley Stadium with Tottenham.
Group H
Wednesday 13 September 2017
Read Madrid v APOEL NICOSIA
Tottenham v Borussia Dortmund
Tuesday 26 September 2017
Borussia Dortmund v Real Madrid CF
APOEL NICOSIA FC v Tottenham Hotspur FC
Tuesday 17 October 2017
APOEL NICOSIA v Borussia Dortmund
Read Madrid CF v Tottenham Hotspur FC
Wednesday 1 November
Borrusia Dortmund v APOEL NICOSIA FC
Tottenham Hotspur FC v Real Madrid CF
Tuesday 21 November 2017
APOEL NICOSIA FC v Real Madrid CF
Borussia Dortmund v Tottenham Hotspur FC
Wednesday 6 December 2017
Real Madrid CF v Borussia Dortmund
Tottenham Hotspur FC v APOEL NICOSIA FC
Article written by London Greek Radio